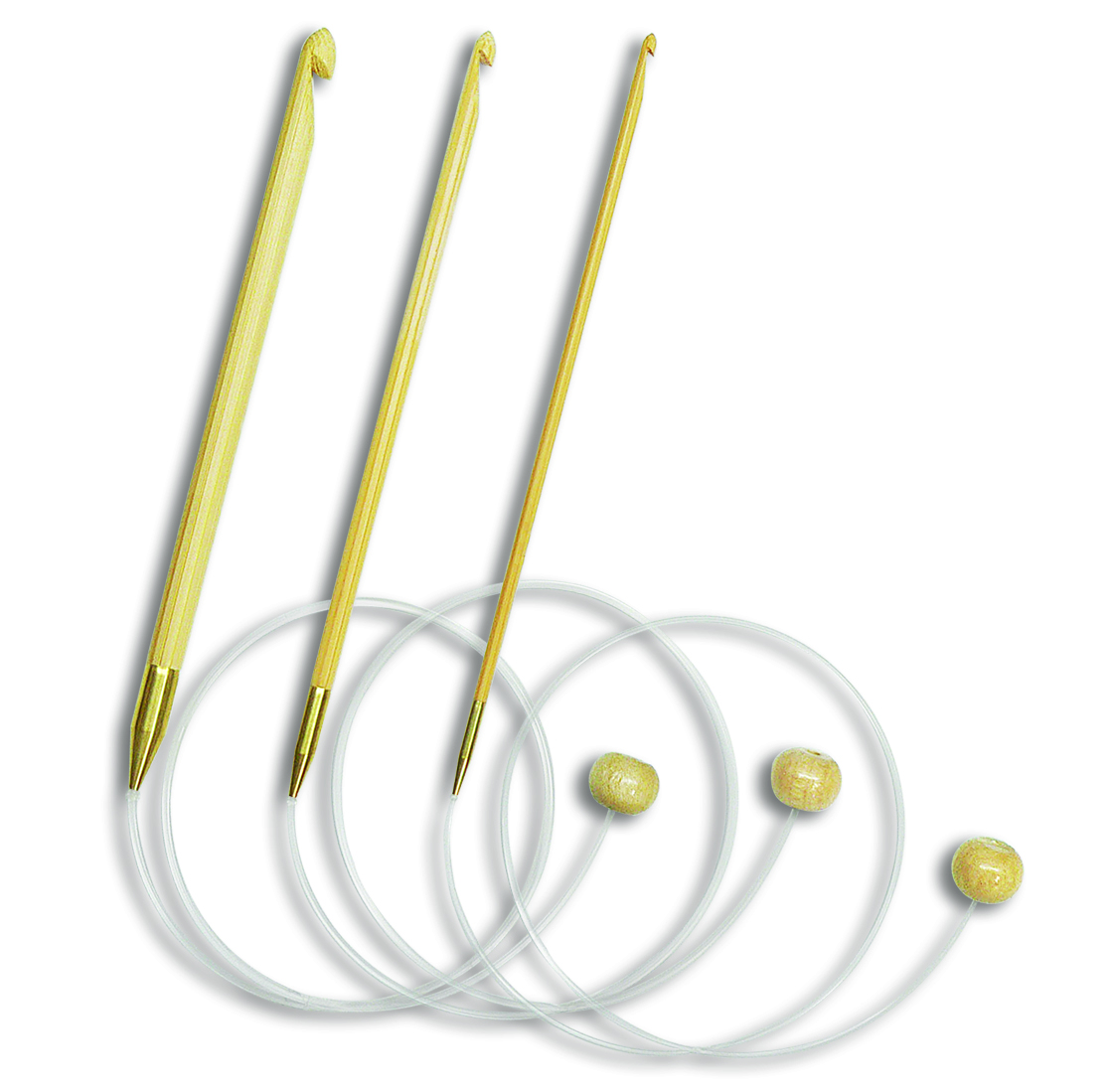 Our Afghan Flex Crochet Hooks include cables and stoppers and are 50cm & 100cm in length, with diameters ranging from 2.00mm to 15.00mm.
They are suited for large Afghan crochet projects. There will be less weight from the yarn on the hooks compared to using Afghan hooks.
The flexible rotating joint prevents twisting, allowing for smooth knitting.
Product Size
US Size
Product ID
50cm
Product ID
100cm
2.00mm
–
05643
–
2.50mm
–
05645
–
2.75mm
C/2
05646
–
3.00mm
–
05647
–
3.25mm
D/3
55648
–
3.50mm
E/4
05649
–
3.75mm
F/5
05650
–
4.00mm
G/6
05651
–
4.50mm
7
05653
–
5.00mm
H/8
05654
–
5.50mm
I/9
05655
–
6.00mm
J/10
05656
–
6.50mm
K/10.5
05657
–
7.00mm
–
05658
–
8.00mm
L/11
05659
–
9.00mm
M/N/13
05660
59365
10.00mm
N/P/15
05661
–
12.00mm
–
–
59366
15.00mm
P/Q
–
59367