---
Seeknit knitting needles don't only pursue the highest quality and function but also continue to develop eco-friendly products.
POINT 01 | Finely buffed:
The finely buffed needle tips are tapered perfectly to be sharp but not at the expense of your fingertips. They make it easier to pick up stitches and knit up beautifully.

POINT 02 | Carefully polished:
The highly polished surface is soft and smooth to the touch allowing the yarn to slide off easily. The finish is sleek and not tacky but grips more than metal needles. Your yarn doesn't stick, nor does it slide off by accident. Truly the best of both worlds.


POINT 03 | Laser-print:
The size is laser printed on each needle, so it won't rub off.

POINT 04 | Rotating cord:
All our circular needles have a 360 degree swivel cord to prevent the cord from twisting.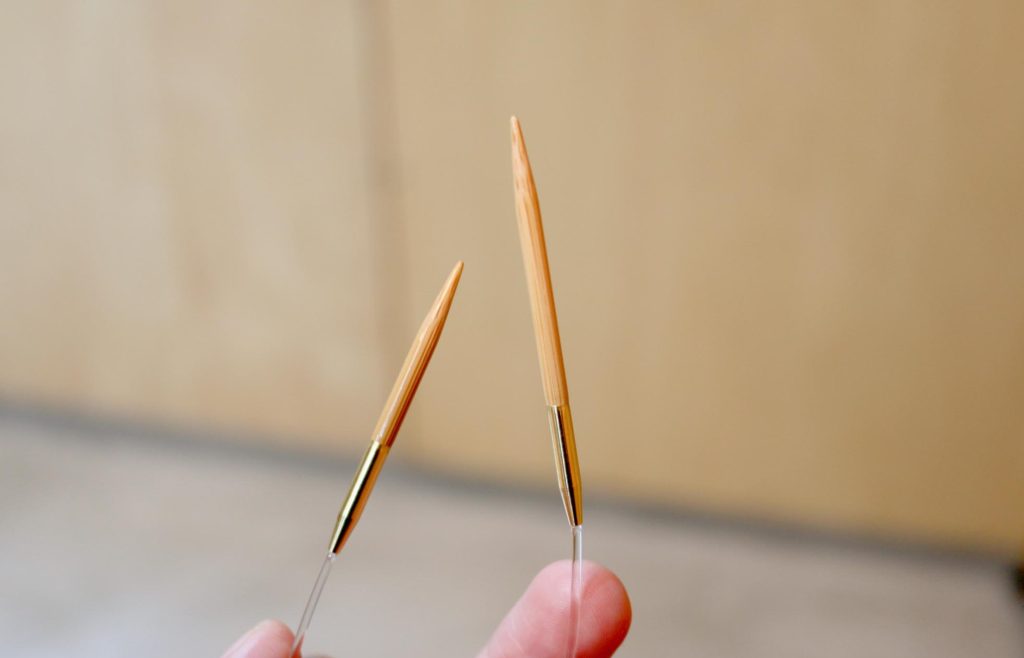 POINT 05 | Asymmetric:
The asymmetric circular needle is our original product developed in 2010 to knit small-diameter tubes, such as socks, comfortably. One of the needles is just a half inch / one centimeter shorter than the other. That makes a big difference in smoothness and comfort.
Production Story :
---

After going through our unique high-temperature and pressure treatment, Koshitsu needles are carefully polished with natural plant wax. This special treatment gives the bamboo extra durability and helps prevent damage from outside environmental influences. Moreover, it has the effect of preventing the needles from warping. The surface treatment makes a comfortable and smooth movement of threads ad warm touch.
Copyright © 2023 Kinki Amibari Co., Ltd All rights reserved.