【The oldest manufacturer of bamboo knitting needles in Japan】
1: Exploring the world of knitting:
Our bamboo knitting needles are made by our craftsman, using techniques cultivated over the years since our company's founding, while respecting the material qualities of bamboo, such as suppleness and smoothness. We have been making bamboo knitting needles for over 100 years and have seen the changes in knitting, and in order for people to continue to enjoy knitting, we have created the brand "Seeknit," which means to explore the world of knitting.
2: Our history of Kinki Amibari Co. Ltd.:
Since our foundation in 1916, we have continued to produce knitting needles following our promise to always deliver the best quality.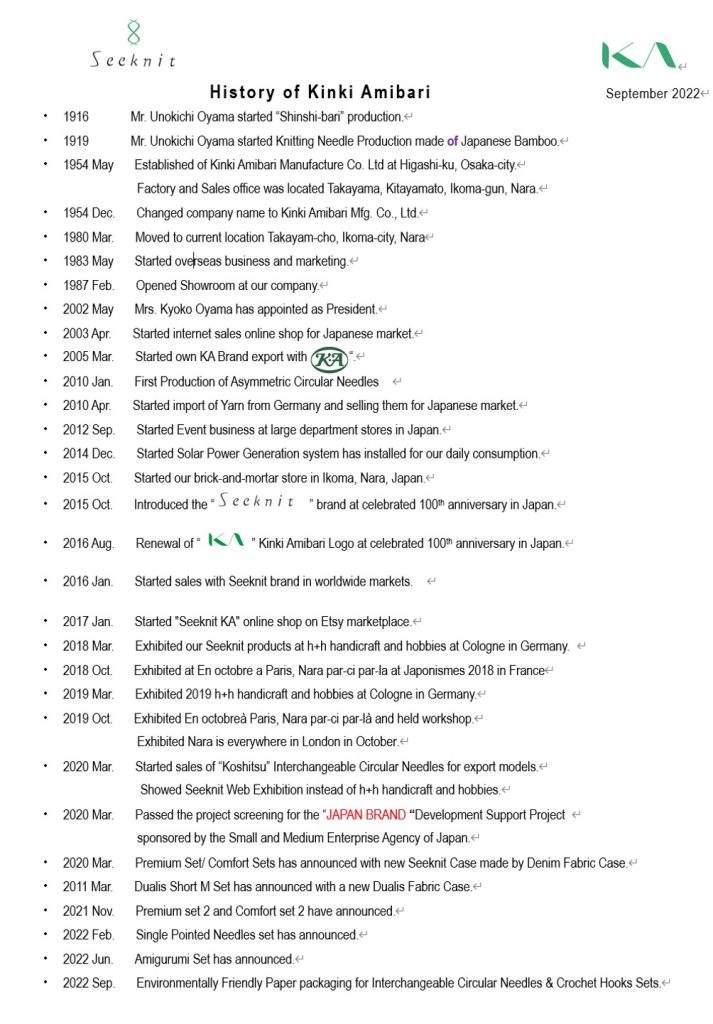 We will only use carefully selected high-quality bamboo grown in Japan. Based on our years of experiences and expertise we are committed to pleasing our customers with our products.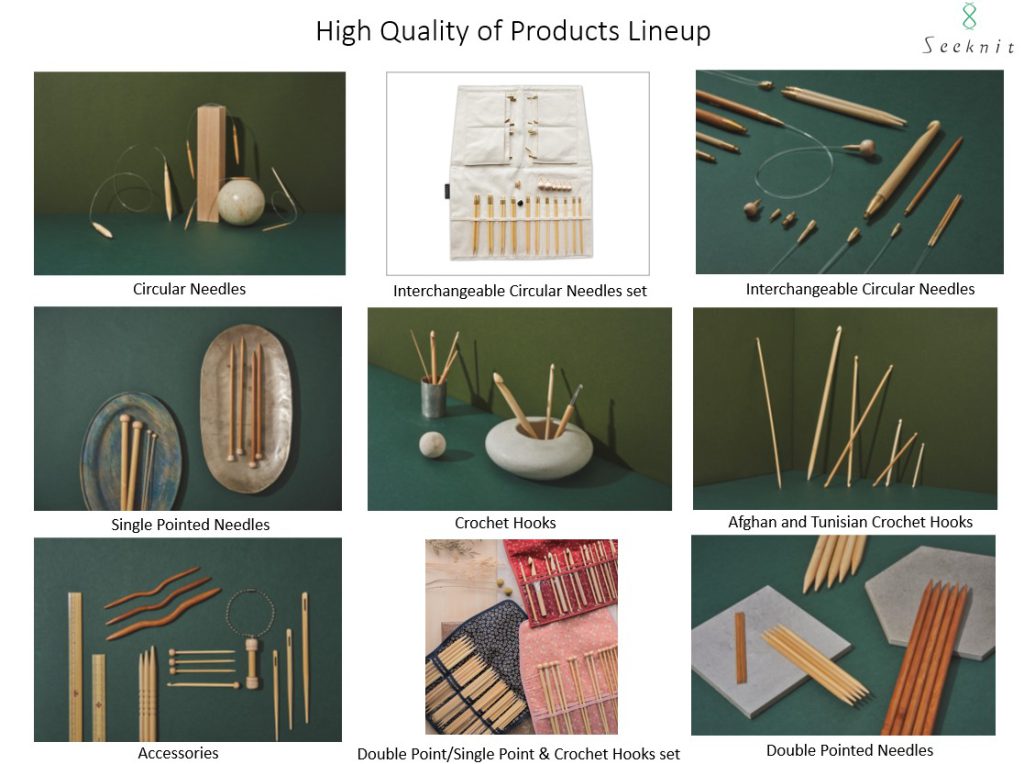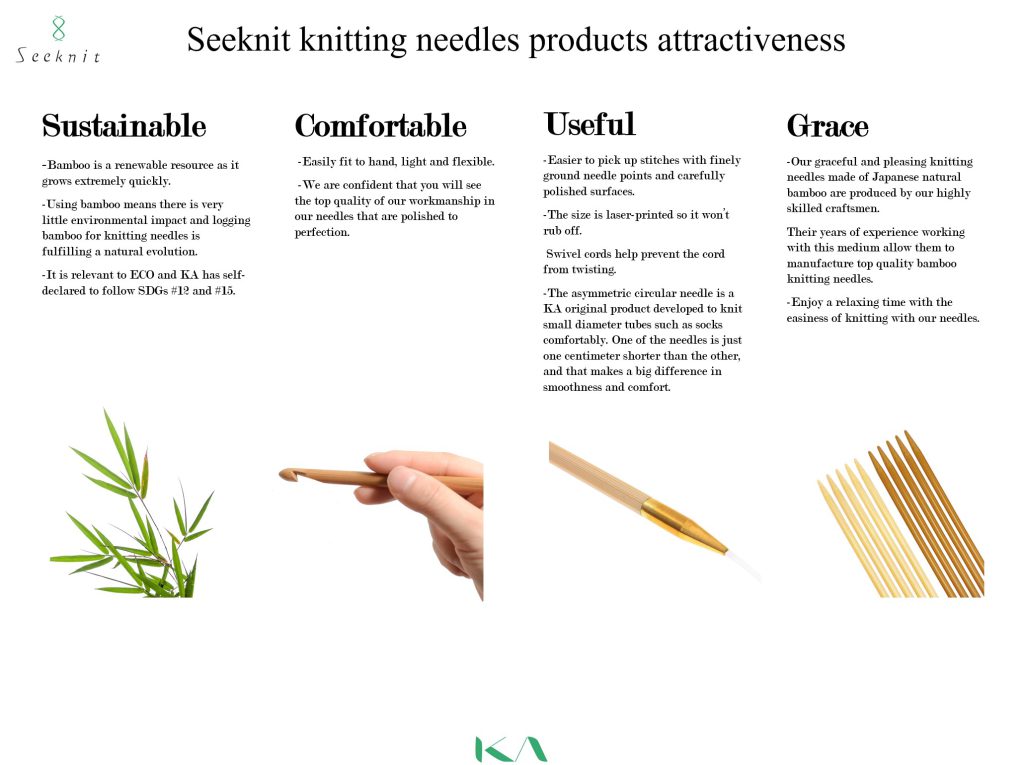 3: Corporate Philosophy:
Contribute to the world's knitting culture while helping enrich people's minds:
Contribute to a prosperous society through our products and various activities by making use of renewable Japanese bamboo and woods. Kinki Amibari will continue to promote the ongoing culture of knitting in the world.
Operate with suitable products which will not burden the earth environment.
We utilize renewable and recyclable resources which is friendly to our environment.
We design attractive products with particular care taken during their production.
Since our foundation, traditional engineering and accumulated expertise and trademark skills are passed down from craftsman to craftsman. We continue to investigate and implement suitable new technology, while still ensuring that we are supplying a high quality product.
We care for our customer relationships and will work with you to improve our mutual business success.
4: ECO friendly and sustainability initiative: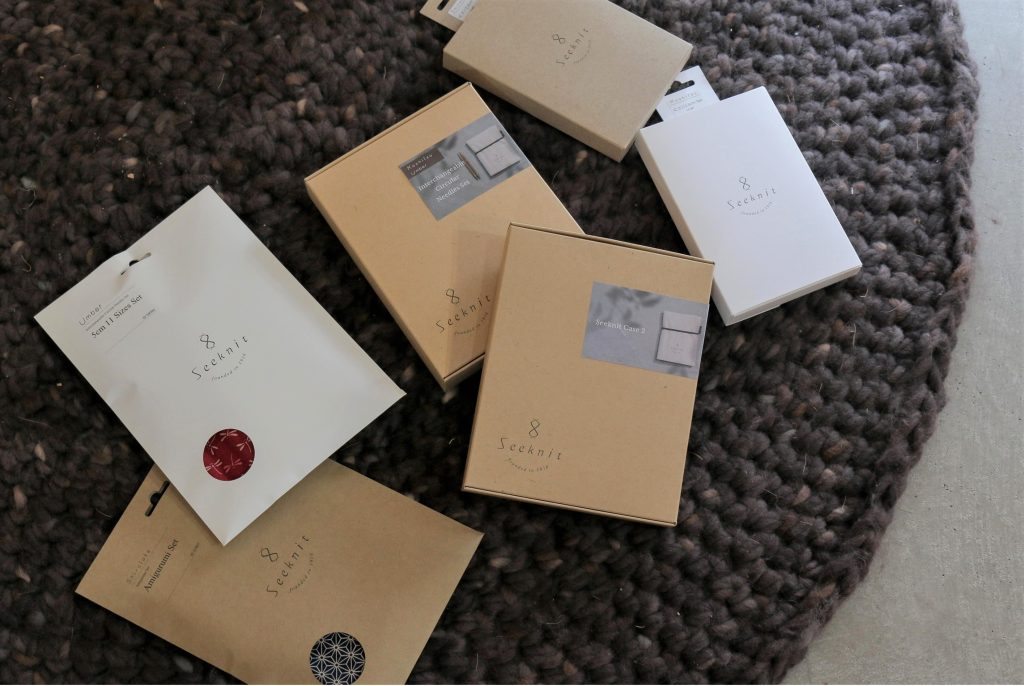 We feel that it is vitally important to create sustainable products in the future. With the knowledge we have accumulated over our long history, we use renewable bamboo materials and strive to create products that are better for the environment. And we are also promoting environmental initiatives in the area of packaging.
5: Customer service policy:
All of our company's bamboo knitting needles made of natural Japanese bamboo and manufactured in Japanese workshops by skilled experts.
They are shipped only after passing a careful inspection. If, however, our products are found to be damaged or defective after purchase, we offer a 1-year guarantee from the date of purchase against manufacturer's defects.
Defective products may be exchanged at the store where they were purchased. Please exchange the defective products to the store where you purchased with the store receipt.
Our exchange policy does not cover the following cases:
Defects caused by normal wear, accidents, misuse, abuse, or carelessness
Products purchased from non-authorized dealers