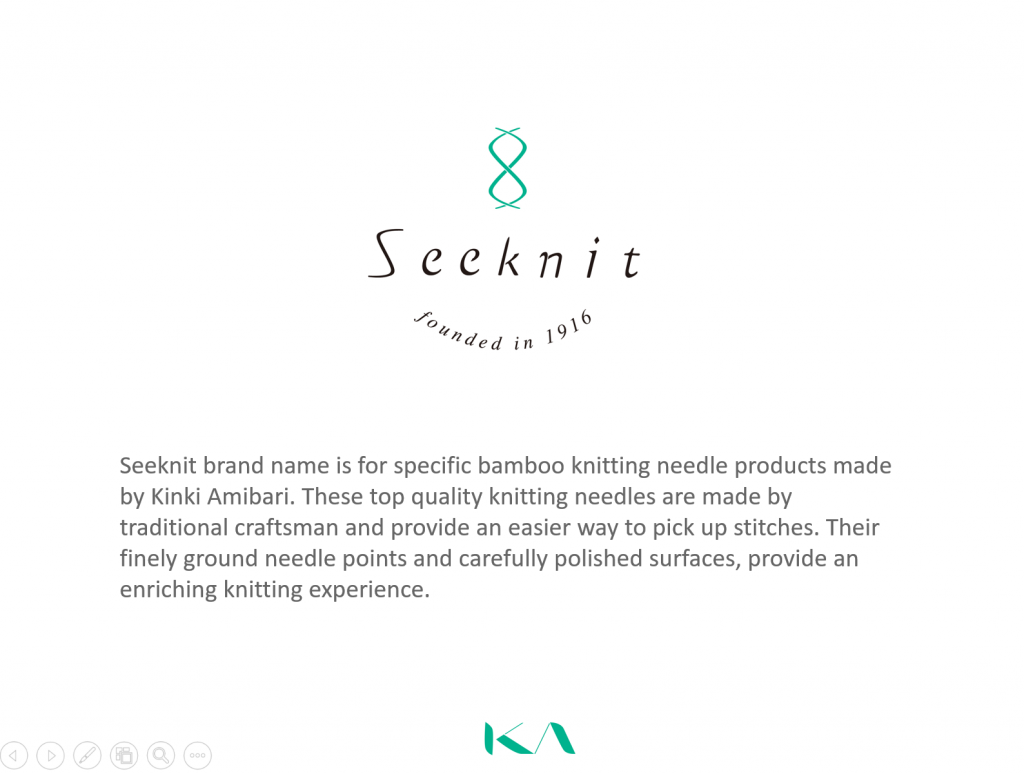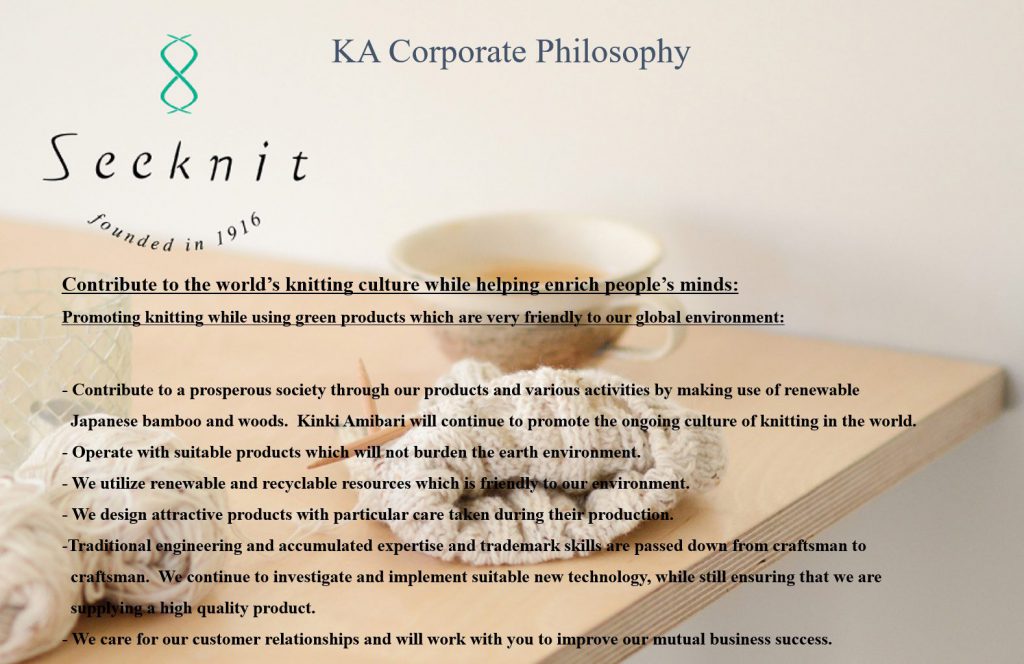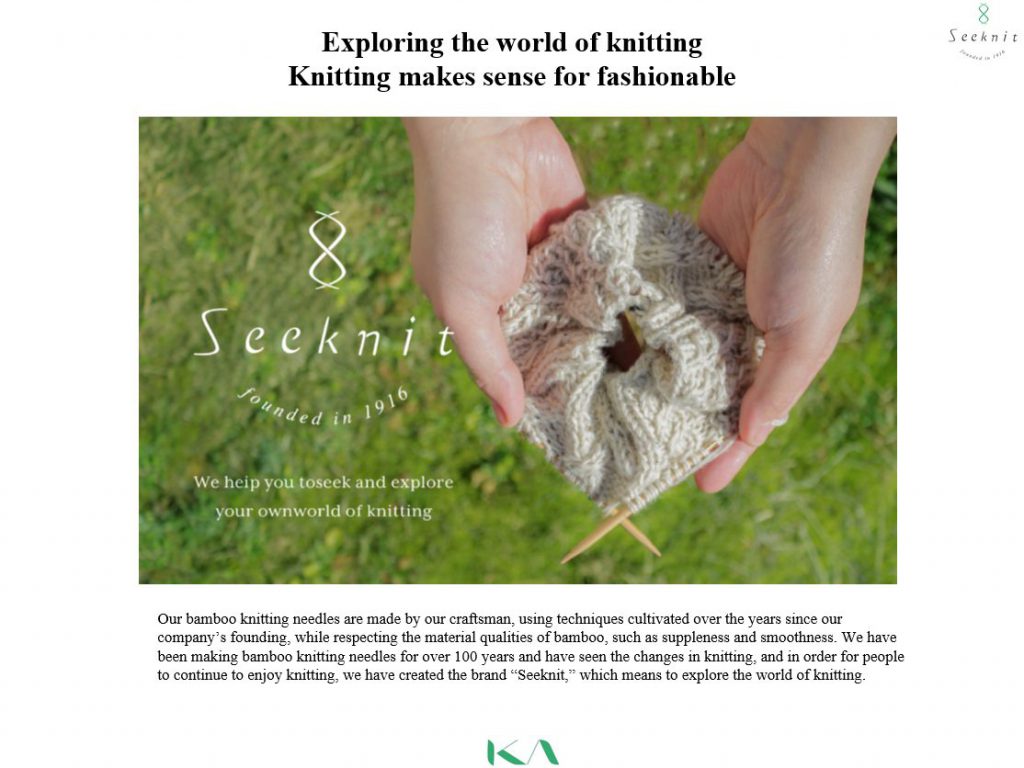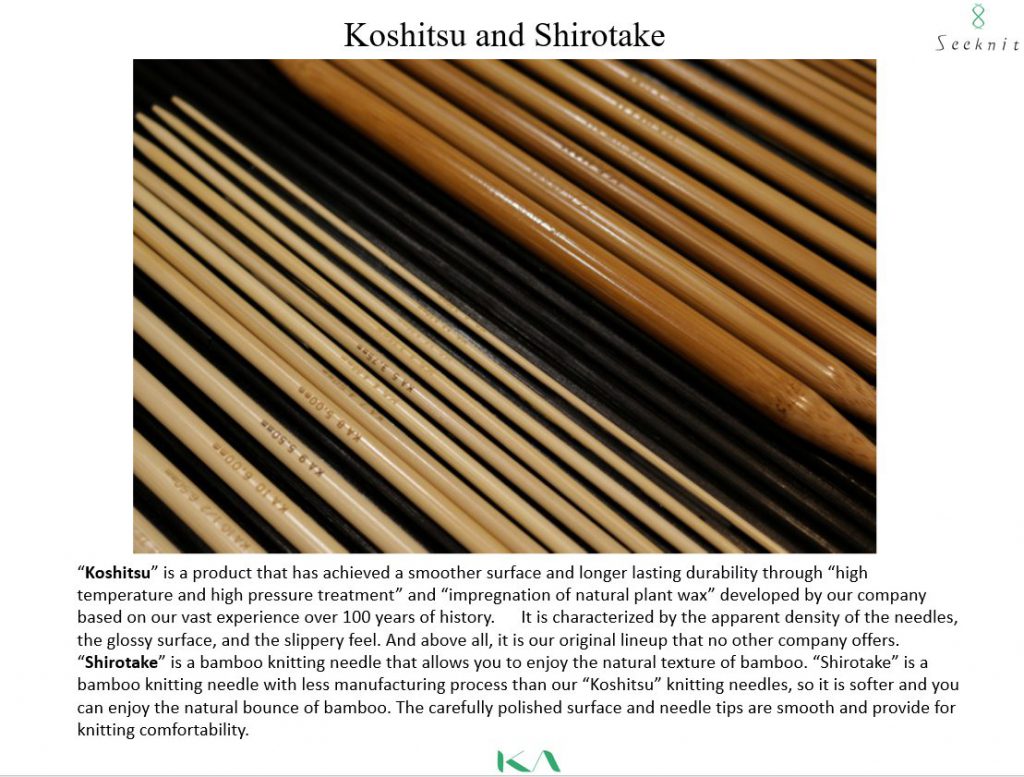 Our company is very proud of traditional Japanese culture and was established in Nara, a 1,300-year-old ancient city, in 1916 by OYAMA Unokichi, and is the oldest bamboo knitting needle manufacturer in Japan. Takayama-cho, Ikoma-shi has been producing tea whisks and teaspoons from long ago using bamboo.
When our company was first established, we used to mainly produce tools called 'shinshi' made of bamboo. Shinshi is a tool that was used after washing kimono to help hang the cloth up straight for drying.
Just after the company had been established, around 1917-18, OYAMA Unokichi first laid eyes on knitting needles that had been imported from abroad, and through trial and error, devised a way to manufacture bamboo knitting needles, which he then started to produce.
After that, the business was incorporated in 1954, though the factory was subsequently burnt down in a fire in 1962. However, through the cooperation of independent ex-factory workers who were given land and equipment from our company , we were able to use their materials and equipment in their factory and continue to manufacture, which allowed our company to re-build our own factory quickly.
Our company has specialized in bamboo knitting needles ever since then, and have been focusing our attention on improving our products and manufacturing techniques and developing new items. We have continued to create the finest quality knitting needles and will soon have been in business for 100 years.
"Knit your cordiality" We'd be very happy if our customers choose to keep blessing us with their patronage and enjoy a fun and fulfilling life through knitting, an art which allows them to knit their devotion into physical form.